Moderator
Kathryn MacMillan

Participating Scholars
Alastair Bellany
Kenneth C. Davis
Cecelia Fitzgibbon
Charles McMahon
John-Paul Spiro

2012/13 Season
Scholars: In Conversation – The Spark of War: Politics, Leadership & the Psyche of a Nation
March 25, April 1 & April 8, 2013
Presented in conjunction with
Henry V
, this moderated discussion series will introduce the powerful themes of Shakespeare's play as a catalyst to explore modern issues of leadership, politics, and how war stories shape national identity.
Each discussion will be followed by a moderated Q&A with the audience.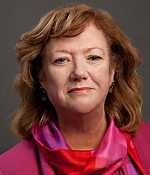 The Transformational Power of Leadership with Cecelia Fitzgibbon and Charles McMahon
Monday, March 25 at 7pm

Moore College of Art & Design president and arts thought leader Cecelia Fitzgibbon (pictured) and Lantern artistic director Charles McMahon will address the nature of leadership and the relationship between great leaders and their citizens, both in Shakespeare's history and in the modern world.

Prior to being named the eighth president of the Moore College of Art & Design, Fitzgibbon spent 16 years as a professor, director, and department head of Drexel University's Arts Administration and Arts & Entertainment Enterprise programs. McMahon, founding artistic director of the Lantern and director of Henry V, is a Shakespeare aficionado who has directed all but one of the Lantern's Shakespeare productions over the past 16 years.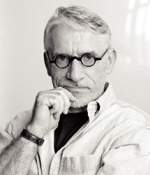 The Psyche of a Nation with Kenneth C. Davis
Monday, April 1 at 7pm
Internationally acclaimed author and historian
Kenneth C. Davis
(pictured)
will address the power of mythmaking and storytelling in shaping national identity. Davis will pose the question "Great art or great history?," looking at
Henry V
to
Argo
,
Lincoln
to
Zero Dark Thirty
to explore how artists use or abuse history. In this timely discussion, Davis will address how history can become a "classic" in the hands of Shakespeare, but may be more controversial in the current context.
Limited copies of Mr. Davis' books will be available for purchase and signing at this event.
Davis is the bestselling author of
Don't Know Much About® History: Everything You Need to Know About American History but Never Learned
. First published in 1990, the book spent 35 consecutive weeks on the
New York Times
paperback bestseller list and gave rise to Davis' series of
Don't Know Much About®
books and audios on a wide range of subjects. Davis added to his series with a new hardcover for adults,
Don't Know Much About® the American Presidents
, published by Hyperion in 2012. Davis has also written for national publications including the
New York Times
,
Smithsonian
, and the
Washington Post
. He has appeared on radio (National Public Radio, Vermont Public Radio) and television (CNN,
TODAY
,
Fox & Friends
, and
CBS This Morning
).
Davis values Henry V "not only because it's Shakespeare, but because its use of history raises vital questions. How much leeway do we give artists in depicting history? We're in the midst of this flurry of historical movies: Lincoln, Argo, Zero Dark Thirty, even Django Unchained, and each one has sparked discussion about accuracy, what's forgivable, what's misleading." –Kenneth C. Davis interview in the Philadelphia Inquirer, 3/30/13
Politics and Populism with Alastair Bellany and John-Paul Spiro
Monday, April 8 at 7pm
Rutgers University history professor
Alastair Bellany
and Shakespearean scholar and Villanova University professor
John-Paul Spiro
will explore the power of the people's will in shaping the political history of nations, whether the medieval England of Henry V, Elizabethan England, or in today's United States.
Bellany's research focuses on the political culture of early modern England, with a particular interest in political media, political violence, and the image of the Tudor and Stuart monarchy. He is the author of
The Politics of Court Scandal in Early Modern England
, co-editor of
Early Stuart Libels: An Edition of Poetry From Manuscript Sources
, and is completing work on a pair of co-written books:
The Murder of King James I: Medicine, Poison Politics and the Secret History of the English Revolution
; and
England's Assassin: John Felton and the Murder of the Duke of Buckingham
. Spiro holds degrees from Vassar, CUNY, and the University of Chicago, and is a published authority on the cultural impact of William Shakespeare.
SUPPORT PROVIDED BY