Illumination Education Program
Classroom Connections: Core Partner Schools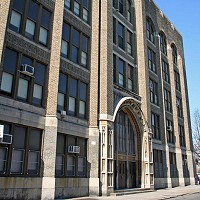 Parkway Center City High School has been the Lantern's primary partner school since the inception of the Illumination education program in 2006. Located at 13th & Spring Garden Streets, Parkway is a "mid-level magnet" school with academic, attendance, and behavioral-based criteria for attending. Students attending Parkway must also express a desire to attend post-secondary education of some kind (four-year college, junior college, or post-high school trade education). The Lantern has maintained a strong presence at Parkway, partnering each year to work primarily with 10th grade English classes, but also on a variety of topics with other grade levels on a year-to-year basis. Since 2010, Parkway has developed and continues to support a thriving extra-curricular drama program, most recently producing an evening of student-written one-act plays in January 2015.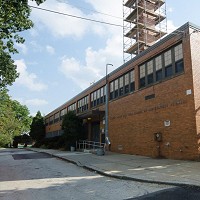 W.B. Saul High School for the Agricultural Sciences is devoted to developing in students an understanding of and appreciation for the career and leadership opportunities that are available to them in the many fields of agriculture. Saul partnered with Lantern on the Shakespeare Mini-Residency program on Julius Caesar during the 2013/14 season, and was selected to participate in the full academic residency program for the 2014/15 season. Located on Henry Avenue in Roxborough, Saul's bucolic campus and focus on agriculture as a possible vocation for its students makes it unique among Philadelphia schools.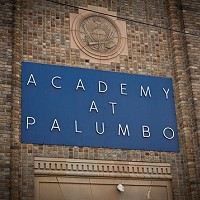 The Academy at Palumbo is one of two new schools working with the Lantern on a full partnership model during the 2014/15 season. An academic magnet school located at 11th & Catherine Streets in South Philadelphia, The Academy at Palumbo strives to serve as the "Central High School of South Philadelphia," providing academically talented students with a well-rounded education since 2006.