Lantern Theater Company: In Conversation
Our audience engagement series offers an insider's look at each production with artists and guest scholars, plus other special events designed to enhance your Lantern experience.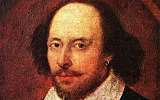 Scholars: In Conversation – Friends, Romans, Countrymen: Julius Caesar in the Modern World
Mondays at 7pm: February 24, March 3 and 10, 2014
In the Lantern Mainstage
Presented in conjunction with
The Tragedy of Julius Caesar
, panelists for this three-part discussion series include
Ian Lustick
, Bess W. Hyman Chair at Penn, Former President of Association for Israeli Studies, and a member on the Council of Foreign Relations;
Rogers Smith
, Professor of Political Science and Chair of the Penn Program on Democracy, Citizenship, and Constitutionalism at the University of Pennsylvania;
William Turpin
, Chair of the Classics Department at Swarthmore College;
Margo Todd
, Walter H. Annenberg Professor of History at the University of Pennsylvania;
Patricia Denison
, Interim Associate Provost and Director of Undergraduate Studies, Drama & Theatre Art at Barnard College;
John-Paul Spiro
, Fellow of the Villanova Center for Liberal Education; and
Julius Caesar
cast members
Forrest McClendon
and
Kittson O'Neill
.
Subscribers, Seniors, Students, Groups: $8 each or $20 for the three-part series
All Others: $10 each or $25 for the three-part series
Via Vino: A Wine Tour of the Roman Empire
Friday, February 28, 2014 • 6:00-7:30pm
In the Lantern Lab
Winemaking was serious business in ancient Rome, and wine production in outer territories flourished as the Empire expanded. Join the Wine School of Philadelphia's Keith Wallace and Lantern Associate Artistic Director Kathryn MacMillan for a wine tour of the Roman Empire that follows the path of
Julius Caesar
. Sample several wines, accompanied by light Mediterranean fare provided by Cooperage Wine & Whiskey Bar.
Wine Tasting: $35 ($30 for Lantern subscribers)
Tasting + 8pm Performance of
Julius Caesar
: $55
Directors: In Conversation
Get a first-hand look into the design and rehearsal process with pre-show Q&As with each play's director. Admission is FREE • Downstairs in the Lantern Lab
Friday, February 14, 2014 at 7pm: Julius Caesar with director Charles McMahon
Friday, April 18, 2014 at 7pm: The Train Driver with director Matt Pfeiffer
Artists: In Conversation
This post-show discussion series offers an opportunity to talk with the artists involved with each production. Admission is FREE • On the Lantern Mainstage
Open Captioned Performances

In this special service for our deaf and hard-of-hearing patrons, captions that translate dialogue and other sounds will be displayed on an LED screen located near the stage. This service is included with your regular ticket purchase to indicated performances. When ordering tickets, please indicate that you or members of your party will be using this service so that we may ensure optimal seating locations for viewing the captioning screen.
Unless otherwise noted, all events take place at St. Stephen's Theater, home of Lantern Theater Company, 10th & Ludlow Streets, Philadelphia, PA.
Get directions»