In Conversation Series
Our audience engagement series offers an insider's look at each production with artists and guest scholars, plus other special events designed to enhance your Lantern experience.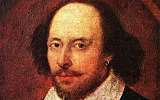 Scholars in Conversation: Desire, Dance & Dynamic Women in The Taming of the Shrew
Mondays at 7pm: April 6, 13, and 20, 2015
Subscribers, Seniors, Students, Groups: $8 each | $20 full series
All Others: $10 each | $25 full series
This three-part panel discussion series uses The Taming of the Shrew to catalyze larger discussions not only about Shakespeare's world, but also the pressing social, cultural, and scientific issues of today. Scholars, Lantern artists, and audiences will examine the science of sexual attraction, explore the power of dance to break down barriers and transform cultures, and tackle Kate's 'taming' head on. Panelists include guest scholars Rita DeMaria, PhD, Patricia Denison, PhD, and Carolyn Merritt, PhD, along with Taming of the Shrew director Charles McMahon, actors Joanna Liao (Katherine) and J Hernandez (Petruchio), and fight director J. Alex Cordaro.
Directors in Conversation
Get a first-hand look into the design and rehearsal process with pre-show Q&As with each play's director. Admission is FREE • Downstairs in the Lantern Lab
Artists in Conversation
This post-show discussion series offers an opportunity to talk with the artists involved with each production. Admission is FREE • On the Lantern Mainstage
Open Captioned Performances

In this special service for our deaf and hard-of-hearing patrons, captions that translate dialogue and other sounds will be displayed on an LED screen located near the stage. This service is included with your regular ticket purchase to indicated performances. When ordering tickets, please indicate that you or members of your party will be using this service so that we may ensure optimal seating locations for viewing the captioning screen.
Unless otherwise noted, all events take place at St. Stephen's Theater, home of Lantern Theater Company, 10th & Ludlow Streets, Philadelphia, PA.
Get directions»