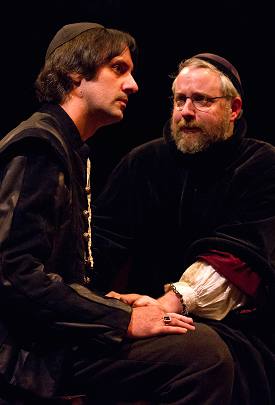 Tickets are now on sale!
Subscribers: $12
All Others: $15


In Conversation Series
Dig into the themes of our plays with fascinating discussions with Lantern artists and special guests, then continue the conversation over complimentary wine and dessert.
Art-World Movers and Shakers
Monday, June 20, 2016 at 7PM
Followed by a wine & dessert reception
An examination of works of Asian art specific to 36 Views, the ethics of trading foreign works, and an insider's perspective on the secrets and surprises in the buying and selling of art. Our panel includes:
Richard Cervantes serves as the Department Head for Asian Arts as well as Oriental Rugs & Carpets for Freeman's auction house. He specializes in Chinese works of art, Chinese paintings, Japanese and Korean works of art, and Oriental rugs and carpets. A former educator, Mr. Cervantes holds a degree in Ancient History and a Master's degree in Italian. He brings a sound historical perspective to a business that often demands it and has applied a strict scholastic method to his cataloguing and research of Freeman's ever changing Asian arts and Oriental rug inventory. He personally oversaw the successful sale of contemporary Chinese paintings from the Mi Chou Gallery Collection. Mr. Cervantes is a USPAP-certified specialist who has presented at the Textile Museum in Washington DC, contributed content to Miller's Antiques Guide and the Philadelphia Inquirer, and appeared on PBS' Antiques Roadshow and the History Channel's American Pickers.


Linda Chance is Associate Professor of Japanese Language and Literature in the Department of East Asian Languages and Civilizations at the University of Pennsylvania. Her main field is prose of the medieval era, particularly the random essay form (zuihitsu). She is interested in how texts come to be read as they are, which she approaches through commentarial and reception histories, as well as genre study. The influences of Buddhist thought, gender, the various types of writing practiced in Japan, and musical modes of transmission guide her long-term research agenda. Her current project concerns literary masquerade across gender (and other) lines. History of the book, manuscripts, and printing are her current research agendas. She earned her Ph.D. from UCLA.


Asaki Kuruma is the Artistic Consultant for the Lantern's production of 36 Views. In addition to the Lantern, she has worked with the Curtis Opera Theatre, Arden Theatre Company, Prince Theater, and Pig Iron Theatre Company as both a stage manager and performer. She is a core ensemble member of Power Street Theatre and a member of the Philadelphia Asian Performing Artists (PAPA), a collective of artists who seek to broaden the diversity of Philadelphia theater scene. She earned her B.A. in Theater from Temple University and is a native of Yokohama, Japan.
PREVIOUS EVENTS
Storytelling and the Jewish Diaspora
Monday, October 5, 2015 at 7PM
Followed by a wine & dessert reception

We'll use the stories of Photograph 51 and Underneath the Lintel to explore how Jewish characters face the challenges of planting roots. Our panel includes:
Dave Heller, Moderator
Dave Heller is host of SkyTalk and NewsWorks Tonight on WHYY 90.9-FM.


Josh Perelman, Panelist
Chief Curator and Director of Exhibitions and Collections at the National Museum of American Jewish History, where he oversees the Museum's core exhibition, special exhibitions, and artifact collection. Dr. Perelman has a joint PhD in Jewish Studies and American History as well as 20 years of experience in museums and non-profit exhibitions.


Glen Berger, Panelist
Playwright of Underneath the Lintel, which played over 450 performances Off-Broadway, has seen over 200 productions in the U.S. and worldwide, has received several Best Play awards, and will return to the Lantern beginning November 5. Berger is also known for his Emmy-winning writing for children's television, award-winning and commissioned work with theaters across the country, and for co-writing the book for the musical adaptation of Spider-Man, directed by Julie Taymor with music and lyrics by Bono and The Edge of U2. Following our event, Berger will sign copies of his memoir of the much publicized process, Song of Spider-Man: The Inside Story of the Most Controversial Musical in Broadway History.


Kathryn MacMillan, Panelist
As Associate Artistic Director of Lantern Theater Company, Kathryn has helmed over a dozen Lantern productions. During the 2015/16 season she will direct both Photograph 51 and Underneath the Lintel.
Wild(e) Modern Celebrities
Monday, February 1, 2016 at 7PM
Followed by a wine & dessert reception

An in-depth look at Oscar Wilde's cultivation of himself as a world celebrity and how we craft public personas in today's society. Our panel includes:
Tom Fitzgerald and Lorenzo Marquez launched Project Rungay in 2006 after ten years as a couple, and happily spent several years as fan-bloggers for Project Runway and various other reality shows, until their growing audience started urging them to expand their topics. Nine years later, they run Tom & Lorenzo, a full service pop culture site with a special focus on fashion and style with an audience in the millions. And to this day, as they say, "it's just the two of us putting the content out there in our own voices, with no staff and no filters." They are co-authors of the book Everyone Wants to Be Me or Do Me: Tom and Lorenzo's Fabulous and Opinionated Guide to Celebrity Life and Style. Written in 2014, the book received rave reviews in Cosmopolitan, New York Daily News, New York Post, Chicago Sun-Times, Philadelphia Daily News, Saint Louis Post-Dispatch, and The Wall Street Journal, and voted "Style Book of the Year" by the readers of Entertainista.com. Tom and Lorenzo host a podcast: Pop Style Opinionfest.


Dr. Marylu Hill received her Ph.D. from the University of Delaware, and she is the Director of the Augustine and Culture Seminar Program at Villanova University where has taught for 18 years. In 2014, she received the ACTC/WISC Oxford Scholar-In-Residence award, and she spent two months at Oxford researching Oscar Wilde and the influence of his classical education at Oxford. The result of that research is her essay "Wilde's New Republic: Platonic Questions in Dorian Gray." The essay will appear in a forthcoming volume entitled Oscar Wilde and The Classics; it is also part of a larger book project on Wilde and Platonic dialogue. Through her work on Wilde, she was invited to lead a reading group at the Rosenbach Library & Museum as part of the recent exhibition in 2014 on Oscar Wilde and Philadelphia. Her most recent article entitled "A Tale of a Table: Oscar Wilde, Virginia Woolf, and the Legacy of Thomas Carlyle appeared in Carlyle Studies Annual in 2014. She has had essays published in Victorian Poetry, The Carlyles at Home and Abroad (ed. David Sorensen, Ashgate 2004), and Literature and Religion. Her first book entitled Mothering Modernity: Feminism, Modernism, and the Maternal Muse was published in 1999. Other publications include articles on Carlyle and Edmund Burke on kingship, "Goblin Market" and Eucharistic imagery, Tennyson and photography, Carlyle's historicism and religion, and Victorian themes in post-modern literature and cinema.


Charles McMahon is Lantern Theater Company's Artistic Director and Oscar Wilde: From the Depths playwright.
Rosalind's Escape and Why We Should Unplug
Monday, April 4, 2016 at 7PM
Followed by a wine & dessert reception

Exploring the positive effects of Rosalind's exile in As You Like It, we consider how – in the constantly plugged-in culture of the 21st century – we never have the chance to find ourselves. Our panel includes:
Mary Bly is a Shakespeare scholar and tenured professor at Fordham with degrees from Harvard, Oxford, and Yale. She is a tenured associate professor lecturing on William Shakespeare at Fordham University in New York City. She has served as Director of Graduate Studies in the English Department, as well as head of Fordham's Creative Writing Program. She is also a New York Times best-selling romance novelist under the name Eloisa James. She kept her two careers and identities separate for years until she "came out" to her university colleagues and the public. Since then she has spoken extensively on how her two careers coexist: "I took an enormous amount of pleasure in my double life. It's fun having two lives, it's fun having two names." She is the daughter of American poet Robert Bly and short story author Carol Bly. @EloisaJames


Susan Moeller is the director of the International Center for Media and the Public Agenda, an academic center that forms a bridge between the College of Journalism and the School of Public Policy at the University of Maryland, College Park. She is Professor of Media and International Affairs in the Philip Merrill College of Journalism at the University of Maryland and an affiliated faculty member at the School of Public Policy. In 2008, Moeller was the recipient of the State of Maryland Board of Regents Teaching Award, which recognized Moeller both for her work in the university classroom and for her work in helping to found a new global education program, the Salzburg Academy on Media and Global Change, where she is the co-director and lead faculty member. Moeller's books include Packaging Terrorism: Co-opting the News for Politics and Profit; Compassion Fatigue: How the Media Sell Disease, Famine, War and Death; and Shooting War: Photography and the American Experience of Combat. Moeller consults on issues relating to media, media literacy, terrorism, and conflict for such institutions and organizations as the Salzburg Global Seminar, the World Bank, UNESCO, the United Nations Alliance of Civilizations, the World Association of Newspapers (WAN), the International Committee of the Red Cross, Save the Children, and World Vision. Moeller is a regular commentator in the media. @sdmoeller


Header Photo: Geneviève Perrier and Charlie DelMarcelle in
A Child's Christmas in Wales
(2014); Kittson O'Neill, Maxwell Eddy, and Alex Boyle in
Arcadia
(2014); Damon Bonetti, Daniel Fredrick, and Dave Johnson in
The Hound of the Baskervilles
(2015); and Kirk Wendell Brown and Peter DeLaurier in
The Train Driver
(2014). Photos by Mark Garvin.
©2016 Lantern Theater Company
Terms of Use
Privacy Policy