Lantern Theater Company: In Conversation
Our audience engagement series offers an insider's look at each production with artists and guest scholars, plus other special events designed to enhance your Lantern experience.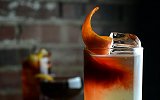 A Sip Down Memory Lane Wine & Cocktail Tasting
with the Wine School of Philadelphia's Keith Wallace
Friday, December 20 • 6:00pm-7:30pm
In the Lantern Lab
Join us for a special event designed to engage all the senses. In keeping with
A Child's Christmas in Wales
' universal themes of holidays and memories, take a sip down memory lane during this wine and cocktail tasting focused around aromas that evoke memories. We'll sample seven wines, spirits, and classic cocktails in all, coupled with traditional tavern fare.
Tasting: $30 | Subscribers: $27 | Tasting + 8pm Performance: $50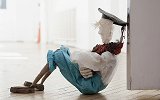 FREE Puppet Workshops for Kids
with Charlie DelMarcelle
Following 2pm performances on Friday, December 27 • Saturday, December 28 • Tuesday, December 31 • Saturday, January 4
In the Lantern Lab
Working with teaching artist and
A Child's Christmas in Wales
cast member Charlie DelMarcelle, kids will explore the process of storytelling, create their own puppetry pieces, and collaborate to bring their work to life. Approximately one hour.
Admission is FREE for ages 8 and up with Wales ticket purchase | Space is limited - advance reservations necessary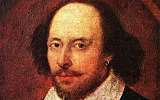 Scholars: In Conversation
Friends, Romans, Countrymen: Julius Caesar in the Modern World
Mondays at 7pm: February 24, March 3 and 10, 2014
On the Lantern Mainstage
This three-part series draws on the political intrigues of
Julius Caesar
to catalyze discussions ripped from today's headlines. Scholars and audiences will grapple with government transparency, the power of rhetoric, the unintended consequences of regime change, and how the past can give us perspective on today's most significant issues. Followed by a Q&A with the audience. Panelists TBA.
Tickets are $10 each or $25 for the three-part series ($8 each or $20 for the three-part series for Lantern subscribers, seniors, students, and groups of 10 or more).
Artists: In Conversation
This post-show discussion series offers an opportunity to talk with the artists involved with each production. Admission is FREE • On the Lantern Mainstage
Open Captioned Performances

In this special service for our deaf and hard-of-hearing patrons, captions that translate dialogue and other sounds will be displayed on an LED screen located near the stage. This service is included with your regular ticket purchase to indicated performances. When ordering tickets, please indicate that you or members of your party will be using this service so that we may ensure optimal seating locations for viewing the captioning screen.
Directors: In Conversation
Get a first-hand look into the design and rehearsal process with pre-show Q&As with each play's director. Admission is FREE • Downstairs in the Lantern Lab
Friday, February 14, 2014 at 7pm: Julius Caesar with director Charles McMahon
Friday, April 18, 2014 at 7pm: The Train Driver with director Matt Pfeiffer
Unless otherwise noted, all events take place at St. Stephen's Theater, home of Lantern Theater Company, 10th & Ludlow Streets, Philadelphia, PA.
Get directions»