About Our Illumination Education Program
Established in 2003, Illumination has served thousands of Philadelphia students with high quality classroom residency instruction of curricular material, particularly the plays of William Shakespeare, and brought these students to see live productions of those plays at little to no cost. During the current 2017/18 school year, Illumination is serving over 6,500 local middle and high school students in three vital ways:
1,100 local students are receiving customized residency instruction in their classrooms. Lantern teaching artists partner with teachers to use the tools and techniques of theater to aid in student understanding of the plays and to improve their critical thinking skills and creative expression. All residency students are provided with tickets to a Lantern production at no cost.


1,700 students are attending a performance of a Lantern mainstage production, including Red Velvet by Lolita Chakrabarti, Copenhagen by Michael Frayn, and The Tempest by William Shakespeare.


Over 4,000 additional students are attending a performance of Romeo and Juliet, the Shakespeare play at the heart of the 9th grade English curriculum in Pennsylvania and throughout the United States.
Our residencies provide in-class workshops, tickets to special matinee performances, and a transportation stipend – all at no charge to schools with a demonstrated need, making it possible for our partner schools to provide students with exposure to arts and culture that they might not otherwise receive.

There is no doubt of the growing need to integrate the arts with required curricula in Philadelphia. According to statistics provided by the City of Philadelphia, 80% of our residency students are economically disadvantaged, including over 90% of students at our six residency partner schools: Academy at Palumbo, Girard Academic Music Program (GAMP), Parkway City Center Middle College, Roxborough High School, and the W.B. Saul School of Agricultural Sciences.
Thank you for your support!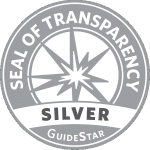 Lantern Theater Company is a 501(c)3 non-profit organization. Our Federal Tax ID number is 23-2798692. Donations to Lantern Theater Company are tax-deductible to the fullest extent allowed by law. The official registration and financial information of Lantern Theater Company may be obtained from the Pennsylvania Department of State by calling toll free, within Pennsylvania, 1-800-732-0999. Registration does not imply endorsement.