Our Luminary Award Honoree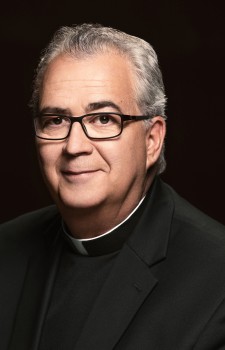 Rev. Peter M. Donohue, OSA, PhD
has served as Villanova University's president since 2006. Under his leadership, Villanova has charted a course of significant transformation, including launching an ambitious ten-year strategic plan and the university's largest comprehensive fundraising campaign, initiating a vibrant physical campus renovation, and dramatically expanding student opportunities.
Father Donohue is a tenured associate professor who served as chair of Villanova's Department of Theatre from 1992 to 2006. He is also a six-time Barrymore Award nominee for Outstanding Direction of a Musical, winning in 2002 for his production of
Chicago
. He holds an MA in theater from the Catholic University of America, a MDiv from the Washington Theological Union, and a PhD in theater from the University of Illinois at Urbana-Champaign.
About the Lantern
Lantern Theater Company is committed to an authentic and intimate exploration of the human spirit in our choice of classics, modern, and original works for the stage. We seek to be a vibrant and contributing member of our community, exposing audiences to great theater, inviting participation in dialogue and discussion, engaging audience members on artistic and social issues, and employing theatrical language and techniques to enrich learning in the classroom.

Founded in 1994 by Charles McMahon and Michael Brophy, the Lantern has produced over 90 plays by a wide range of contemporary and celebrated classic playwrights. We reach a growing audience of over 20,000 each season through three core programs: our mainstage productions, our audience enrichment series, and our education program, Illumination.
Benefit Co-Chairs
Mary Martello & Matthew Pettigrew
Benefit Committee
Eugene* & Joann Bissell
Parris Bradley
Nicholas D. Constan*
Jeffrey Cooper* & Nancy Klaus
Brendan* & Christine Cox
Stacy Maria Dutton*
Stephen Field*
Judith* & Charles Freyer
Melissa Greenberg*
Bernard & Judy Havard
Valerie Joyce
Betsy Kalish*

Gregory Kleiber* & Harriet Ravdin
Kevin Kleinschmidt*
Charles McMahon*
Donna Saul Millen*
David Pierson* & Barrie Trimingham
Elizabeth Renaud* & Robert Hoffman
Christine & Eric Quisenberry
Ellen Rosen Rogoff*
Anne Shuff & Mike Creech
Jeanne Sigler* & James Fratto
Janus Stefanowicz
Rebecca* & Rhys Williams
*Lantern Board Member
List complete as of
Proceeds benefit Lantern Theater Company's award-winning artistic and education programs, and your ticket purchase is tax-deductible to the extent allowable by law. Questions? Please contact Ali Nebistinsky anebistinsky@lanterntheater.org or 215.829.9002 x106.