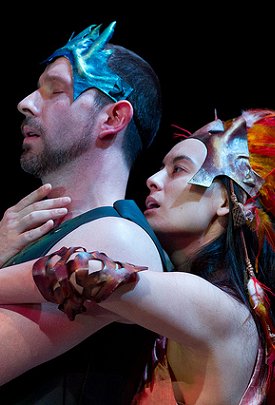 NOTE – A service charge of $4 per ticket is added to all credit card orders. All sales are final – no refunds or cancellations.

Buy Tickets
Welcome to our 2015/16 Season
Our 2015/16 season is packed with a diverse line-up of plays and events that celebrate our commitment to theater that is fun, engaging, and connected to our modern world.
Photograph 51

By Anna Zeigler

Now - Oct 18

London, 1953. The race is on among the world's leading scientists to unlock the secret of life itself: the DNA molecule. Then Rosalind Franklin, the one woman in this crowded field of male scientists, makes a breakthrough.

Women in Science/
Science Onstage

Sat Sep 19

This day-long event presented in partnership with Chemical Heritage Foundation celebrates Photograph 51 and women scientists with a science fair, interactive exhibits and discussions, games and debates, lunch, and more.

In Conversation Series

Oct 5, Feb 1, Apr 4, Jun 20

Dig into the themes of our plays with fascinating discussions featuring Lantern artists, scholars, and special guests.

Underneath the Lintel

By Glen Berger

Nov 5 - Dec 6

In this new production of the Lantern's 2003 gem, Peter DeLaurier recreates his Barrymore Award-winning role of The Librarian, which The Philadelphia Inquirer called a "masterly performance."

More great ticketing options—

See 5 great plays for as little as $90!


Choose a Flex Package or 5-Play Series and enjoy the full subscription season, plus up to 30% off box office prices, priority seating, free ticket exchanges, parking and dining discounts, and more! more

Come as a group and save up to 25%!


Enjoy a great night out, waived handling fees, priority seating, dining discounts, and more. more

Educators: bring your class!


Enhance your curriculum with student matinee performances at the Lantern. more

Oscar Wilde:From the Depths

By Charles McMahon

Jan 14 - Feb 14

Written by Lantern Artistic Director Charles McMahon, this world premiere play pries open the imagination of Oscar Wilde, the most original and artistic mind of his generation.

As You Like It

By William Shakespeare

Mar 10 - Apr 17

This is the story of Rosalind – Shakespeare's most charismatic and irresistible heroine – in a wondrous comedy that celebrates redemption, family, and the liberating power of love.

36 Views

By Naomi Iizuka

May 26 - Jun 26

This mystery unfolds in a series of 36 scenes that expertly weave Eastern artistic traditions and Western theatrical conventions, revealing surprising perspectives on the worlds of art, commerce, and desire.
Ticket Prices – Mainstage
Adults
Seniors

*

Students

*

Previews
$24
$24
$24
Opening Night
$56
$56
$56
Weekdays: Tuesdays - Fridays
$34
$30
$15
Weekends: Saturdays & Sundays
$39
$35
$15
*Valid ID required for full-time high school/college students and seniors 65+
Ticket Prices – Other
Women in Science/Science Onstage
A day-long event presented in partnership
with Chemical Heritage Foundation
Event+Lunch: $35
Event+Lunch+Show: $60
In Conversation Series
Subscribe to the four-part series for just $48
and save 30% off regular ticket prices!
$15 Adults
$12 Subscribers
Student Discounts
Varies by performance
Groups of 10 or more
Varies by performance
Prefer to speak with a live person?
Please call us at 215.829.0395 or stop by in person during
regular Box Office hours
.


For Your Information
Seating: All seating is reserved. Order online to select your favorite available seat!
Late Seating: Latecomers will be seated at appropriate intervals at the discretion of house management. To avoid disruption to the actors and your fellow audience members, patrons arriving after a performance has begun will be seated in the balcony. Balcony seating is EXTREMELY limited, so we hope you will make every effort to arrive on time. For your safety and the safety of those around you, please comply with all instructions provided by house management. Under no circumstances will refunds be granted for latecomers.
Accessibility: We regret that our resident home, St. Stephen's Theater, requires climbing a flight of stairs and is therefore not accessible to patrons using a wheelchair. No elevator service is available. We are, however, able to accommodate patrons with early seating or other special needs – including our open captioning service available at select performances. When ordering tickets, please let us know how we can assist you.
Parking: Lantern single ticket buyers are entitled to a discount at the nearby LAZ Parking garage during specified hours. details


Header Photo: Geoff Sobelle in
Hamlet
(2009), David Ingram and Luigi Sottile in
The Government Inspector
(2008), Forrest McClendon and Lawrence Stallings in
Sizwe Bansi Is Dead
(2009), and Kristyn Chouiniere and Paul L. Nolan in
The Hothouse
(2008). Photos by Jeffrey Stockbridge.
©2012 Lantern Theater Company
Terms of Use
Privacy Policy