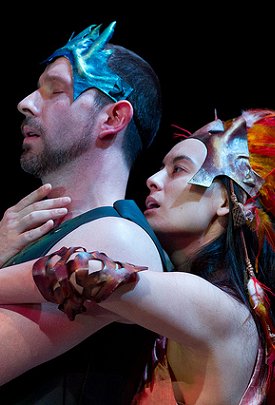 Need help? Prefer to speak to a live person? Call the Box Office at 215.829.0395 or stop by in person during

Welcome to our 2014/15 Season
Our 21st anniversary season is packed with a diverse line-up of plays and events that celebrate our commitment to theater that is fun, engaging, and connected to our modern world. Join us!
SEATING– All seating is reserved. Seats are assigned on a best available basis by date received; all special requests are subject to availability. The house opens 30 minutes before showtime.
Arcadia

By Tom Stoppard

EXTENDED thru Nov 9

Tom Stoppard's masterpiece is one of the greatest plays of the last 20 years – a tale of two centuries, shifting as seamlessly between eras as it does between farcical comedy and heartbreaking romance.

In Arcadia: Celebrating Tom Stoppard's Masterpiece

Oct 23 - 26

This festival celebrates the brilliance of Arcadia through panel discussions on its rich and varied themes, a high tea, and special performances of some of Stoppard's rarely-performed short works.

QED

By Peter Parnell

Nov 20 - Dec 14

Barrymore Award-winner Peter DeLaurier reprises his role from the Lantern's 2006 production about Richard Feynman: beloved professor, Nobel Prize-winning physicist, flirt, and unforgettable inspiration.

Doubt: A Parable

By John Patrick Shanley

Jan 15 - Feb 15

Experience Philadelphia favorites Mary Martello and Ben Dibble together as never before in this suspenseful, timely, and award-winning American drama that grapples with questions of moral certainty...and doubt.

The Taming of the Shrew

By William Shakespeare

Mar 19 - Apr 26

This fun, physical, eye-popping production asks Kate and Petruchio to face the music and dance. One of Shakespeare's most fiery couples, their courtship will be a sultry, aggressive tango, but the big question will be: who is going to lead?

Scholars In Conversation

With special guests

Apr 6, 13, and 20

Desire, Dance & Dynamic Women in The Taming of the Shrew draws on themes of the play to catalyze discussions about the science of sexual attraction and the power of dance to break down barriers and transform cultures. We'll also Kate's "taming" head on.

Hound of the Baskervilles

By Sir Arthur Conan Doyle

May 28 - Jun 28

This cheeky and fast-paced makeover of the beloved Sherlock Holmes mystery offers farcical surprises, brilliant theatrical invention, and a new twist on the greatest detective of all time!
Prefer to speak with a live person?
Please call us at 215.829.0395 or stop by in person during
regular Box Office hours
.


** Advisory for Monday, September 29 **
We are temporarily without email and internet access due to a Verizon system upgrade. If you need urgent assistance with subscriptions or tickets before Tuesday 9/30, please call the Box Office at 215.829.0395. We apologize for any inconvenience. [ ]
For Your Information
Seating: All seating is reserved. Seats are assigned on a best available basis by date received; all special requests are subject to availability. The house opens 30 minutes before showtime.
Late Seating: Latecomers will be seated at appropriate intervals at the discretion of house management. To avoid disruption to the actors and your fellow audience members, patrons arriving after a performance has begun will be seated in the balcony. Balcony seating is EXTREMELY limited, so we hope you will make every effort to arrive on time. For your safety and the safety of those around you, please comply with all instructions provided by house management. Under no circumstances will refunds be granted for latecomers.
Accessibility: We regret that our resident home, St. Stephen's Theater, requires climbing a flight of stairs and is therefore not accessible to patrons using a wheelchair. No elevator service is available. We are, however, able to accommodate patrons with early seating or other special needs – including our open captioning service available at select performances. When ordering tickets, please let us know how we can assist you.
Seating Charts: Our flexible theater is transformed to best suit the specific needs of each production, ensuring that every seat provides the best possible view of the action. Due to this flexible seating arrangement, we regret that we are unable to post seating charts at this time.
Parking: Lantern single ticket buyers are entitled to a discount at the nearby LAZ Parking garage during specified hours. details


Header Photo: Geoff Sobelle in
Hamlet
(2009), David Ingram and Luigi Sottile in
The Government Inspector
(2008), Forrest McClendon and Lawrence Stallings in
Sizwe Bansi Is Dead
(2009), and Kristyn Chouiniere and Paul L. Nolan in
The Hothouse
(2008). Photos by Jeffrey Stockbridge.
©2014 Lantern Theater Company
Terms of Use
Privacy Policy
Website developed by
MindLabs.net