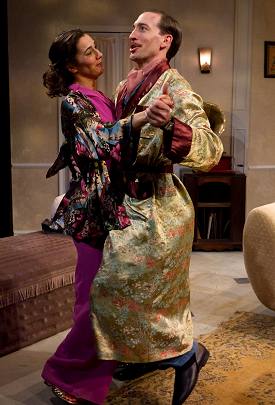 2014/15 Season Subscriptions & Flex Packages
RENEW or become a NEW subscriber today to lock in the best seats at the best prices we'll offer – plus get one FREE Refer-A-Friend Pass for each subscription you order!
Choose a 4-Play Series or Flex Package Package and enjoy great theater, great savings, great seats, and great insider perks. Don't miss a moment – subscribe today.
ANNOUNCING OUR 2014/15 SEASON LINE-UP

Arcadia

By Tom Stoppard
Sep 25 - Nov 2

Doubt: A Parable

By John Patrick Shanley
Jan 15 - Feb 15

The Taming of the Shrew

By William Shakespeare
Mar 19 - Apr 26

The Hound of the Baskervilles

By Sir Arthur Conan Doyle
May 28 - Jun 21
Flex Package
Adults
Seniors

*

Perfect for theater lovers with unpredictable schedules!
Pay one low price and get FOUR open passes to use in any combination throughout the 2014/15 season (excluding opening nights and fundraisers), plus free and unlimited ticket exchanges with no upgrade fees. buy
$140
$132

Student Flex
$80 with valid ID*

GREAT GIFT IDEA!

Preview Week: 4-Play Series (P)
All Seats
See theater at the lowest prices and experience the excitement of a show in process before it officially opens. Previews are the first Thursday, Friday, Saturday, Sunday, and Tuesday performance of each production's run. buy
$76
Opening Night: 4-Play Series (O)
All Seats
Week 1, Wednesday 7pm (Oct 1, Jan 21, Mar 25, May 27)
Mingle with the artists at post-show parties featuring complimentary wine and delicious light fare, plus free and unlimited ticket exchanges with no upgrade fees. buy
$168
Directors: In Conversation 4-Play Series (DIC)
Adults
Seniors

*

Week 1, Friday 7pm talk & 8pm performance (Oct 3, Jan 23, Mar 27, May 29)
Get a behind-the-scenes look at the design and rehearsal process with pre-show Q&As with each play's director. buy
$120
$112
Artists: In Conversation 4-Play Series (AIC)
Adults
Seniors

*

Week 1, Sunday 2pm performance & discussion (Oct 5, Jan 25, Mar 29, May 31)
Week 2, Sunday 2pm performance & discussion (Oct 12, Feb 1, Apr 5, Jun 7)
This post-show discussion series offers an opportunity to talk with the creative artists involved with each production. buy
$132
$124
Open Captioned 4-Play Series (OC)
Adults
Seniors

*

Week 3, Friday 8pm (Oct 17, Feb 6, Apr 10, Jun 12)
Week 3, and Saturday 2pm (Oct 18, Feb 7, Apr 11, Jun 13)
Dialogue and other sounds will be displayed on an LED screen located near the stage for our deaf and hearing-impaired audiences. buy
$120
$112
Regular 4-Play Series
Adults
Seniors

*

Choose your favorite day and time and we will reserve the best available seats for you. buy
– Wednesday 2pm, Wednesday 7pm, Thursday 7pm
– Friday 8pm, Saturday 2pm
– Saturday 8pm, Sunday 2pm


$100
$120
$132


$92
$112
$124
*Seniors: 65 and up. Students: under 17 or full-time college student. VALID ID REQUIRED.


Why subscribe? Lantern subscribers get the best seats at the best prices!
In addition to an unforgettable season of world-class theater, you'll enjoy these great benefits:
The Best Seats: Subscribers get first pick of the best seats in the house! You're not only guaranteed priority seating before single ticket buyers, those same seats are guaranteed for renewal in subsequent seasons when you renew your same series.
The Best Prices: Subscribers save 10-25% off regular box office prices and pay only a one-time handling fee
One FREE Refer-A-Friend Pass for each subscription you order to share with family and friends, available for a limited time only
Free and unlimited ticket exchanges within your subscription series (upgrade fees apply for exchanges into higher priced performances)
Parking discounts at select nearby garages, including exclusive subscriber discount across the street at Autopark at Jefferson
Dining discounts at select neighborhood restaurants
Unlimited additional tickets for family and friends at a subscriber discount
Free or reduced rates for our popular Scholars: In Conversation series, wine tastings, and other special events
Reminder emails before each scheduled performance, upon request
And the #1 reason cited by our subscribers: you'll see more theater, often discovering a gem that you might have otherwise missed.


For Your Information
Introducing Reserved Seating: Beginning this season, all seating will be RESERVED. Subscribers get first pick of the BEST seats at the BEST prices!
Late Seating: Due to the intimacy of our Mainstage performance space, we are unable to seat patrons in the orchestra once a performance has begun. Limited late seating is available in the balcony on a first-come, first-served basis. Refunds will not be granted for latecomers.
Accessibility: We regret that our resident home, St. Stephen's Theater, requires climbing a flight of stairs and is therefore not accessible to patrons using a wheelchair. No elevator service is available. We are, however, able to accommodate patrons with early seating or other special needs – including our new open captioning service available at select performances. When ordering tickets, please let us know how we can assist you.
Parking: Lantern patrons are entitled to discounts at select nearby parking locations during specified hours.


Header Photo: Geoff Sobelle in
Hamlet
(2009), David Ingram and Luigi Sottile in
The Government Inspector
(2008), Forrest McClendon and Lawrence Stallings in
Sizwe Bansi Is Dead
(2009), and Kristyn Chouiniere and Paul L. Nolan in
The Hothouse
(2008). Photos by Jeffrey Stockbridge.
©2014 Lantern Theater Company
Terms of Use
Privacy Policy
Website developed by
MindLabs.net