Illumination Education Program
2022/23 Student Matinee Series
Welcome! We look forward to welcoming you and your students back for the 2022/23 season. Student audiences bring a unique energy and curiosity to live performances, and we know that attending great performances can powerfully shape students' relationship to curricular material and dramatic literature. Your reservation includes discounted tickets, lesson plans, study guides, and post-show talkbacks with the cast. For booking and other information, please contact Leah Brockman, Education & Artistic Associate, at
lbrockman@lanterntheater.org
or 215.829.9002 x106.
---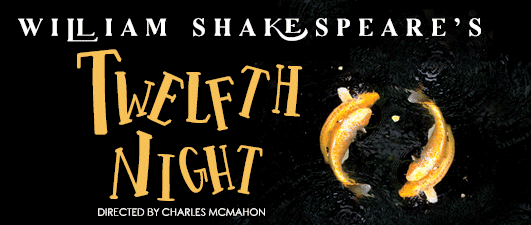 TWELFTH NIGHT: ABOUT THE PLAY
As Shakespeare's most fascinating comic heroine, Viola turns personal tragedy and loss into a life-changing experience for herself and those she comes to love. Yes, there will be a storm, twins, mistaken identities, and – above all – music, the food of love. Join us for an enchanting and poetic journey of discovery.

Best Enjoyed By
10th Grade and up

Relevant Class Subjects
Classics, Drama, English, Language Arts, Theater Arts

Content Advisory
Our production will include the use of swords, but no violence.

Expected Running Time
Approximately 2 hours and 30 minutes, including one intermission

Weekday Morning Matinees – at 10AM
Tuesday, May 30, 2023
Tuesday, June 6, 2023
Friday, June 9, 2023
Performance Venue
St. Stephen's Theater, 923 Ludlow Street, Philadelphia, PA 19107
How to Book Tickets for Twelfth Night
To inquire about group tickets, please . Questions? Please contact Leah Brockman, Education & Artistic Associate, at or 215.829.9002 x106.
---
Pricing and Booking Information for Student Matinee Performances – 2022/23 Season

Learning opportunities extend far beyond the classroom.
Our award-winning
Illumination
education program engages local students in the world of theater and nurtures their artistic expression, reaching the Greater Philadelphia region through discount matinee performances, in-school residencies, and after school drama clubs. We look forward to working with you to create a unique theater experience for your students! To talk about your specific needs, please contact Leah Brockman at 215.829.9002 x106 or .

Pricing
Student tickets for weekday morning matinees are $15 each. One free teacher/chaperone ticket is provided for every 10 student tickets purchased.

Study Guides
Bring the show into the classroom with detailed guides that include play/playwright information, thought-provoking questions, and fun classroom activities. Lesson plans meet national and state standards in Reading, Writing, Speaking, Language Arts, and Theater Arts.

Q&A with the Cast
Learn about the making of each play! All students will be invited to ask questions during a post-show talk with the members of the cast.

Health and Safety Policy
Public health guidance about Covid is subject to changing conditions, and we will announce our masking policy on a show-by-show basis during the 2022/23 season. If masks are required to attend a Lantern performance, we will supply them to visiting student groups.
Academic Group Discounts for Public Performances – 2022/23 Season
Join us for any regularly-scheduled Mainstage performance and pay just $19 per ticket! This group discount is available for all middle school, high school, and university groups of 10 or more students. To inquire about group tickets, please
submit an online inquiry
. Questions? Please contact Leah Brockman, Education & Artistic Associate, at
lbrockman@lanterntheater.org
or 215.829.9002 x106.