Support the Lantern
Your support is crucial to the Lantern's artistic and education mission – and to ensure that we remain strong as we develop new ways to safely create and deliver great theater to you, our audiences, and to our residency schools during this unusual season.
We miss seeing you at our theater!
Since we suspended performances of Othello over a year ago due to Covid-19, we have been actively pursuing our mission: To produce plays that investigate and illuminate what is essential in the human spirit and the spirit of the times. Our efforts have taken many forms, including our Shakespeare NOW play readings in the spring and intensive planning for a new 2020/21 season of plays that can be safely rehearsed, filmed, and streamed to watch in the comfort and safety of your home.

We are now streaming a filmed version of our 2017 production of William Shakespeare's Coriolanus as part of our Plays from the Lantern Archives series, which celebrates some of the finest productions from recent seasons brought vividly back to life on screen. We previously streamed filmed versions of our productions of Bruce Graham's The Craftsman (2017) and Shakespeare's Measure for Measure (2019) and The Tempest (2018), as well as newly created streaming productions of Molly Sweeney by Brian Friel and Charles Dickens' A Christmas Carol. These streaming plays have allowed us to share these magnificent performances with all of you in the Lantern community along with new friends across the country, around the world, and at local schools and retirement communities. We continue to work with other local theater artists to create, develop, and bring new stories to life – and we will have some exciting new announcements to share in the coming days and weeks.

We have also remained in close contact with the teachers at our partner schools, and we are proud that our education program, Illumination, continues to provide classroom residencies to middle and high school students in Philadelphia. During the 2020/21 school year, our teaching artists are working virtually with students and teachers at partner schools in Philadelphia on A Midsummer's Night Dream, Macbeth, and other Shakespeare plays. In a first, our classroom residencies have included live performance readings and talkbacks – streamed virtually – featuring professional actors from recent Lantern productions.

We ask that you support our artistic and education programs during this unusual time. Like you, we long for the day when we can all gather again together for a magical evening of live theater. Until then, please consider a generous gift to your theater company.

With deep appreciation,
Charles McMahon
Artistic Director

Stacy Dutton
Executive Director
Every dollar makes a big difference.
Questions?
Please contact Emily Wilson, Administrative Associate, at
ewilson@lanterntheater.org
or 215.829.9002 x203. Thank you for supporting the Lantern!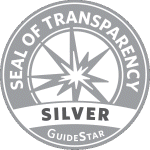 Lantern Theater Company is a 501(c)3 non-profit organization. Our Federal Tax ID number is 23-2798692. Donations to Lantern Theater Company are tax-deductible to the fullest extent allowed by law. The official registration and financial information of Lantern Theater Company may be obtained from the Pennsylvania Department of State by calling toll free, within Pennsylvania, 1-800-732-0999. Registration does not imply endorsement.