Support the Lantern
Your support is crucial to the Lantern's artistic and education mission – and to help us build on this year's great successes and prepare for the exciting year ahead!
This fall is a first of sorts. As we approach the end of 2021, we continue to stream the plays of our 2020/21 season. This past year also reflects other firsts – the first in 27 years without a live performance of a Lantern play, and hence the first without you in our theater. Still, the Lantern has been very active; since Covid closed theaters around the world, we have filmed five new productions of plays, created four films from plays previously recorded for our production archives, and produced six Zoom readings of Shakespeare plays, including two exclusively for our school partners.

Although no substitute for live theater, this body of work throughout the pandemic fulfills a promise kept to you and to our theater artists. Since March 2020, Lantern plays have been viewed over 15,000 times in 17 countries and in 45 U.S. states, including by over 2,500 students and teachers at our middle school and high school partners in the School District of Philadelphia. In this same period, we have employed more than 150 theater artists in producing 11 plays, and we have paid royalties or residuals to over 50 theater artists for streaming plays recorded prior to the Covid health crisis.

We hope you share our high hopes for our upcoming 2021/22 season. We hope that you are excited to return for live performances of Charles Dickens' A Christmas Carol this December and Fabulation, or the Re-Education of Undine by Lynn Nottage in January. We hope that everyone will comply steadfastly, if not enthusiastically, with our mask and vaccination policies to keep us all safe. We hope that you are looking forward to our spring 2022 productions of A Man for All Seasons by Robert Bolt and Travesties by Tom Stoppard as much as our artists are enjoying the creative process in which they're engaged right now. And we hope for the continued health, safety, and well-being of the entire Lantern community – all of you in the audience, our theater artists, and our staff.

We need your help to make our return to live theater a success. We have planned an artistically ambitious 2021/22 season. We have increased the compensation of our theater artists in keeping with the Lantern Theater Artist Fair Initiative, introduced in 2015. We have continued to employ the Lantern's dedicated core staff on a full-time basis throughout the pandemic, and we have recently brought on board four talented early career professional apprentices for the new season.

We are incredibly grateful for your support, and we ask now for your help to establish a strong foundation for the Lantern's 2021/22 season. We cannot make theater without you in our audience and without your year-end support.

With deep appreciation,
Charles McMahon
Artistic Director

Stacy Dutton
Executive Director
Every dollar makes a big difference.
Questions?
Please contact Ileana Fortuño, Mission Operations Manager, at
ifortuno@lanterntheater.org
or 215.829.9002 x202. Thank you for supporting the Lantern!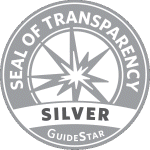 Lantern Theater Company is a 501(c)3 non-profit organization. Our Federal Tax ID number is 23-2798692. Donations to Lantern Theater Company are tax-deductible to the fullest extent allowed by law. The official registration and financial information of Lantern Theater Company may be obtained from the Pennsylvania Department of State by calling toll free, within Pennsylvania, 1-800-732-0999. Registration does not imply endorsement.