Support the Lantern
Your support is crucial to the Lantern's mission of producing world-class theater while serving the Philadelphia community with our award-winning education programs.
We invite you to play a crucial role in the Lantern's success by making a tax-deductible gift today.
It has been a joy to see so many of you back in our theater as we have reopened with live performances. Our joy, however, has not erased the memories of the shared trauma we have all endured throughout the pandemic. We have lost family and friends. We have lost time and opportunities. We have lost employment and a sense of identity and belonging. And we mourn new national tragedies with unfathomable regularity. And yet we must persevere, seeking ways to overcome both the objective experiences we have suffered and the subjective toll those experiences take on all of us.
At the Lantern, we believe that theater can play an important role in helping the mind – what the ancient Greeks called the psyche – to heal. This belief is not original. It first found expression in the classic dramas by Sophocles, Euripides, and Aeschylus, and has been rediscovered and bolstered by every great playwright from William Shakespeare to Lynn Nottage. In
Oedipus the King
, Sophocles wrote presciently:
The chorus: We know your pain; you are not alone.
Oedipus: O friend, you are my steadfast caregiver still.
As we look ahead to the 2022/23 season, we persevere in the hope that Lantern plays engender precisely that
catharsis
that has been the goal of theater for more than 2,000 years.
YOU are the key to making the Lantern's 2022/23 season a success.
We ask that your support includes both active participation as audience members and financial support for the bold and ambitious season we have planned for you.
We thank you in advance for your support, and we welcome your questions and observations at any time.
With deep appreciation,
Charles McMahon
Artistic Director

Stacy Dutton
Executive Director
Every dollar makes a big difference.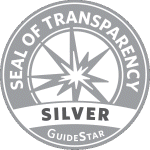 Lantern Theater Company is a 501(c)3 non-profit organization. Our Federal Tax ID number is 23-2798692. Donations to Lantern Theater Company are tax-deductible to the fullest extent allowed by law. The official registration and financial information of Lantern Theater Company may be obtained from the Pennsylvania Department of State by calling toll free, within Pennsylvania, 1-800-732-0999. Registration does not imply endorsement.