Support the Lantern
Your support is crucial to our mission of producing world-class theater while serving the Philadelphia community with our award-winning education programs.
Lantern Theater Company is so much more than the actors, the set, and the lights you see on stage, and more than the theater artists and staff who work behind the scenes. As an audience member, you are our essential and valued partner – and we are so grateful for the critical role you play in our work.

The Lantern is fortunate to have one of the most engaged and generous audiences in Philadelphia. Your support makes our work possible and we need your help again this year.
One year after we announced the Lantern Theater Artist Fair Pay Initiative – which provided a 50% increase in compensation for our actors, designers, and directors – the Initiative is more than 90% funded for the first four years, through the 2018/19 season.

We ask for your support as we seek to raise another $20,000 in Fair Pay Initiative funds, which will allow us to stage larger cast plays and enhance the design talent behind each production.


You are part of a strong and growing community of Lantern patrons in our best subscription year ever.

We ask you to keep bringing family, friends, and colleagues to see plays at the Lantern.


In the 2017/18 season we will more than double our classroom residencies in Philadelphia high schools, including a brand new production of Shakespeare's Romeo & Juliet created especially for local students.

We ask for your support as we seek to raise $60,000 to fund this significant expansion of our education program to benefit Philadelphia's high school students.
Your participation, engagement, and generosity have made the Lantern a major force in Philadelphia's performing arts scene. This season we will present over 180 public and student matinee performances of five unique productions, ensuring that your support goes a long way. Please consider making a tax-deductible gift today.
With appreciation,

Charles McMahon
Artistic Director
Every dollar makes a difference. Join us!
Questions?
Please contact Ali Nebistinsky, External Relations Manager, at 215.829.9002 x106 or
anebistinsky@lanterntheater.org
. Thank you for your interest in supporting the Lantern!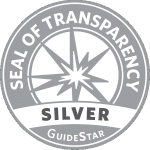 Lantern Theater Company is a 501(c)3 non-profit organization. Our Federal Tax ID number is 23-2798692. Donations to Lantern Theater Company are tax-deductible to the fullest extent allowed by law. The official registration and financial information of Lantern Theater Company may be obtained from the Pennsylvania Department of State by calling toll free, within Pennsylvania, 1-800-732-0999. Registration does not imply endorsement.