Support the Lantern
Your support is crucial to our mission of producing world-class theater while serving the Philadelphia community with our award-winning education programs.
Lantern Theater Company's 24th season is off to a strong start with the Philadelphia premiere of Red Velvet by Lolita Chakrabarti. This critically acclaimed production embodied all the qualities of a quintessential Lantern play: a thoughtful drama focused on big issues and created with high production values. Our production of Red Velvet was warmly received by our subscribers and patrons. Importantly, close to 1,000 college and high school students also came to see Red Velvet, comprising over 15% of our audience for this play about the 19th century life of African American actor Ira Aldridge.
Our commitment is clear:
Educate. Inspire. Connect.
This year, we are expanding our Shakespeare residencies in Philadelphia high schools. Our teaching artists will bring Shakespeare to life for students in their own classrooms at six partner schools: Academy at Palumbo, Girard Academic Music Program (GAMP), Horace Furness High School, Parkway Center City High School, Roxborough High School, and the W.B. Saul High School of Agricultural Sciences. We will serve over 1,000 local students and teachers with this program. We are also creating a brand new production of
Romeo and Juliet
designed specifically for high school audiences, and we will provide free tickets to our core partner schools.
Your support is essential. Ticket sales cover about 40% of the Lantern's operating budget, including producing our five-play mainstage series, our education program, and this new production of Romeo and Juliet.
We are incredibly grateful for your support and we invite you to continue on this journey with us – educating, inspiring, connecting. Please consider making a tax-deductible gift today! With appreciation,

Charles McMahon
Artistic Director
Every dollar makes a big difference. Join us!
Questions?
Please contact Ali Nebistinsky, External Relations Manager, at 215.829.9002 x106 or
anebistinsky@lanterntheater.org
. Thank you for supporting the Lantern!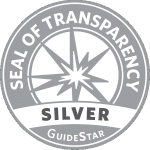 Lantern Theater Company is a 501(c)3 non-profit organization. Our Federal Tax ID number is 23-2798692. Donations to Lantern Theater Company are tax-deductible to the fullest extent allowed by law. The official registration and financial information of Lantern Theater Company may be obtained from the Pennsylvania Department of State by calling toll free, within Pennsylvania, 1-800-732-0999. Registration does not imply endorsement.