Support the Lantern
Your support is crucial to our mission of producing world-class theater while serving the Philadelphia community with our award-winning education programs.
Starting this September, Lantern Theater Company will celebrate
our 25th anniversary season
with an incredible line-up of plays about big ideas, timely themes, and heartbreaking drama.
Before we embrace this new milestone, let's celebrate the Lantern's record-breaking and transformational 2017/18 season: six productions, featuring the world premiere of
The Craftsman
by Bruce Graham – our first ever commissioned play – and our highest ever levels of audience attendance, including over 8,000 high school and university students.
Your tax-deductible donation today will provide support for the Lantern's core activities, including our New Works Program.
Over the next decade, the Lantern will commission and stage up to ten new plays. These plays will reflect our mission to present works that address the human condition while entertaining and engaging you, our audience. You have already strongly supported our recent new works: you were thrilled by
The Craftsman
earlier this season, moved by
Oscar Wilde: From the Depths
by Charles McMahon in 2016, and captivated by 2014's
A Child's Christmas in Wales
, created by Charles McMahon and Sebastienne Mundheim from the Dylan Thomas poem. The Lantern's New Works Program will bring forth new plays that are characterized by the clear and compelling storytelling that you have come to expect at the Lantern.
We need your support to bring these plays to life.
Your contributions are essential. Ticket sales cover about 40% of the Lantern's operating budget, including producing our five-play mainstage series, our education program, and our new annual production of Romeo and Juliet for high school audiences.
We are incredibly grateful for your support. Please continue this journey with us – educating, inspiring, connecting.
With appreciation,

Charles McMahon
Artistic Director
Every dollar makes a big difference. Join us!
Questions?
Please contact Maida Hanson-Wrigley, Development Associate, at 215.829.9002 x106 or
mhanson@lanterntheater.org
. Thank you for supporting the Lantern!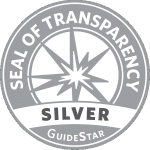 Lantern Theater Company is a 501(c)3 non-profit organization. Our Federal Tax ID number is 23-2798692. Donations to Lantern Theater Company are tax-deductible to the fullest extent allowed by law. The official registration and financial information of Lantern Theater Company may be obtained from the Pennsylvania Department of State by calling toll free, within Pennsylvania, 1-800-732-0999. Registration does not imply endorsement.