Support the Lantern
We invite you to play a crucial role in the Lantern's success by making a tax-deductible gift today.
With your support, the 2016/17 season has been a transformative one for your theater company. From our once-in-a-generation production of
Mrs. Warren's Profession
by G.B. Shaw to this spring's
Coriolanus
by William Shakespeare, the Lantern has grown from an up-and-coming regional theater to one drawing national attention.
This season, you witnessed the Philadelphia debut of celebrated Shakespearean director, actress, and scholar Tina Packer as Volumnia in
Coriolanus
.
"Packer's presence is a lovely confirmation of something local audiences can feel proud of – the best of Lantern's Shakespeare is very fine indeed, and the company has helped bring the Philadelphia theater scene to national prominence." –Philadelphia Magazine, March 2017
This season has also seen the blossoming of our
Theater Artist Fair Pay Initiative
, which was recently highlighted in
American Theatre
magazine as a leading national success story for increasing artist compensation through a combination of fundraising and higher ticket sales.
"Increasing artist pay has allowed Lantern Theater Company to ask for additional rehearsal and performance time, which [artistic director Charles] McMahon says has only deepened its relationship with artists, as well as leading to better productions, stronger critical reception, and a seven-percent increase in subscriptions. 'If we value something, then we should be willing to pay for it,' McMahon said. 'We want to keep the artistic life of Philadelphia growing and evolving, and too many people leave the field at the peak of their careers because of money.'" –American Theatre, February 2017
Your support is essential. Your attendance at our plays and your contributions year-round are moving the Lantern forward in meaningful and exciting ways. Please consider making a tax-deductible gift today!
With appreciation,

Charles McMahon
Artistic Director
Every dollar makes a big difference. Join us!
Questions?
Please contact Ali Nebistinsky, External Relations Manager, at 215.829.9002 x106 or
anebistinsky@lanterntheater.org
. Thank you for supporting the Lantern!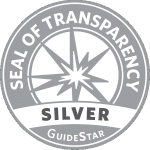 Lantern Theater Company is a 501(c)3 non-profit organization. Our Federal Tax ID number is 23-2798692. Donations to Lantern Theater Company are tax-deductible to the fullest extent allowed by law. The official registration and financial information of Lantern Theater Company may be obtained from the Pennsylvania Department of State by calling toll free, within Pennsylvania, 1-800-732-0999. Registration does not imply endorsement.