Are you an educator in the Philadelphia region?
Bring your students to the Lantern for special weekday morning performances that will enrich your classroom curriculum! Learn more about , offered throughout the school year at a signifanct discount – or FREE for schools that qualify.

Support the Lantern
Your support is crucial to our mission of producing world-class theater while serving the Philadelphia community with our award-winning education programs.
This past spring the Lantern launched its inaugural production of William Shakespeare's
Romeo & Juliet
exclusively for high school audiences. Due to strong demand, we expanded the performance run from five to 13 performances, moving the entire production from Drexel University's Mandell Theater to the theater at the Independence Seaport Museum. It made for several busy weeks, but all of the hard work was worth it.
Over 5,500 students
and teachers attended a performance of our
Romeo & Juliet
. All of the tickets provided to schools were subsidized by contributions to the Lantern, and the 500 students who participated in our
Illumination
residency program attended the performance at no cost.
"You know the program is good when ninth graders ask, 'Are the actors coming today?'" –Julie Steiner, English Teacher, W.B. Saul High School in Philadelphia

"My partnership with the Lantern is priceless. I can honestly say that I am a better teacher of Shakespeare and theater because of the Lantern." –Anissa Weinraub, English Teacher, The Academy at Palumbo in Philadelphia

"My students loved the performance and better understand Romeo & Juliet now because of coming to see the play." –Talia Bisirri, English Teacher, Paul VI High School in Haddonfield, NJ
Thanks to continued support from the William Penn Foundation and a new grant from the National Endowment for the Arts, we will be bringing
Romeo & Juliet
back in spring 2019 and partnering with ten local schools studying this classic text in the classroom. But we need your help to close the funding gap to provide free residencies to our new partner schools and performances to more schools throughout the region.
Our goal is to raise at least $40,000 this fall, and your gift is critical to our success.
Education is a partnership, so let's work together to make this a great back to school season. Thank you for your support!
With appreciation,

Charles McMahon
Artistic Director
Every dollar makes a big difference. Join us!
Questions?
Please contact Maida Hanson-Wrigley, Development Associate, at 215.829.9002 x106 or
mhanson@lanterntheater.org
. Thank you for supporting the Lantern!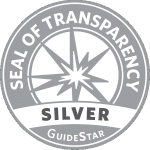 Lantern Theater Company is a 501(c)3 non-profit organization. Our Federal Tax ID number is 23-2798692. Donations to Lantern Theater Company are tax-deductible to the fullest extent allowed by law. The official registration and financial information of Lantern Theater Company may be obtained from the Pennsylvania Department of State by calling toll free, within Pennsylvania, 1-800-732-0999. Registration does not imply endorsement.